PolarRES at COP27
7 December 2022
This year, the 27th United Nations Climate Change Conference was hosted in Sharm El Sheikh, Egypt. Like every year since the first COP in 1992, the objective of the conference is to accelerate global climate action through emission reduction, scaled-up adaptation efforts and enhanced flows of appropriate finance. Unlike in previous conferences, the impact of climate change on the Polar Regions and its tipping points are finally getting the recognition they deserve. The importance of gaining a further understanding of these impacts is mentioned in the official COP27 cover text of overarching decisions. Several PolarRES researchers participated in these crucial conversations regarding our cryosphere.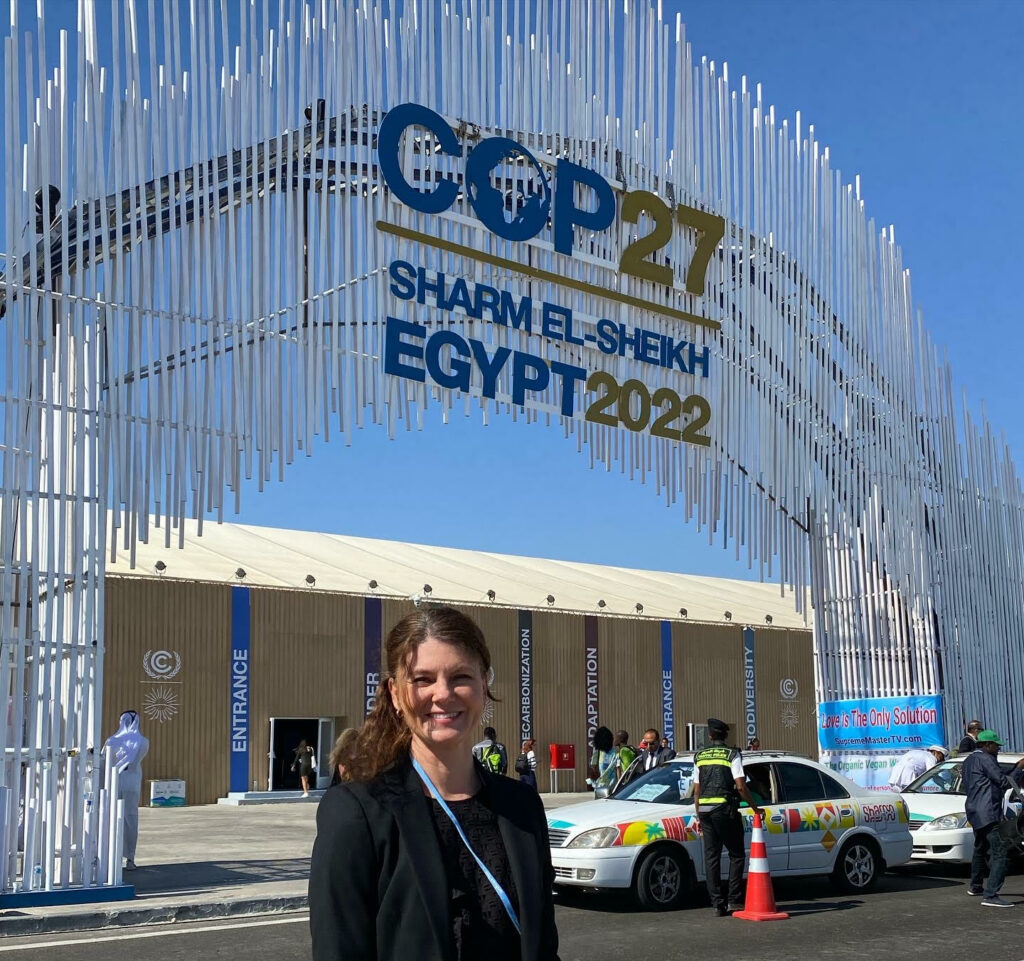 Nadine Johnston from BAS spoke at a session on Southern Ocean Ecosystems, where she highlighted the vulnerability of our polar marine ecosystems. Read what she had to say below and watch the whole session here.
"At COP26, nature took centre stage for the first time and the ocean community united as one voice in the "Ocean for Climate" Declaration. COP27 must now deliver concrete actions to support this Declaration: it is imperative that we achieve the 1.5°C goal of the Paris Agreement, to protect the ocean, its ecosystems, species, and resources because ocean action is climate action.

Polar ecosystems are globally important and integral to a healthy planet and healthy economies. The Southern Ocean cycles nutrients and carbon, regulates our climate, and supports biodiversity, fisheries and wildlife tourism, connecting ocean ecosystems, cultures, and economies across the world. Crucially, these vulnerable ecosystems are at risk, particularly from rising ocean temperatures and sea ice loss, if we do not keep global warming below two degrees. Protecting these ocean ecosystems is therefore a global task. Keeping the 1.5°C temperature target is vital to safeguarding these ecosystems from the change we are already locked into, in addition to future warming, avoiding irreversible deterioration and associated loss of the benefits they provide us."

Nadine Johnston, Marine Ecologist, BAS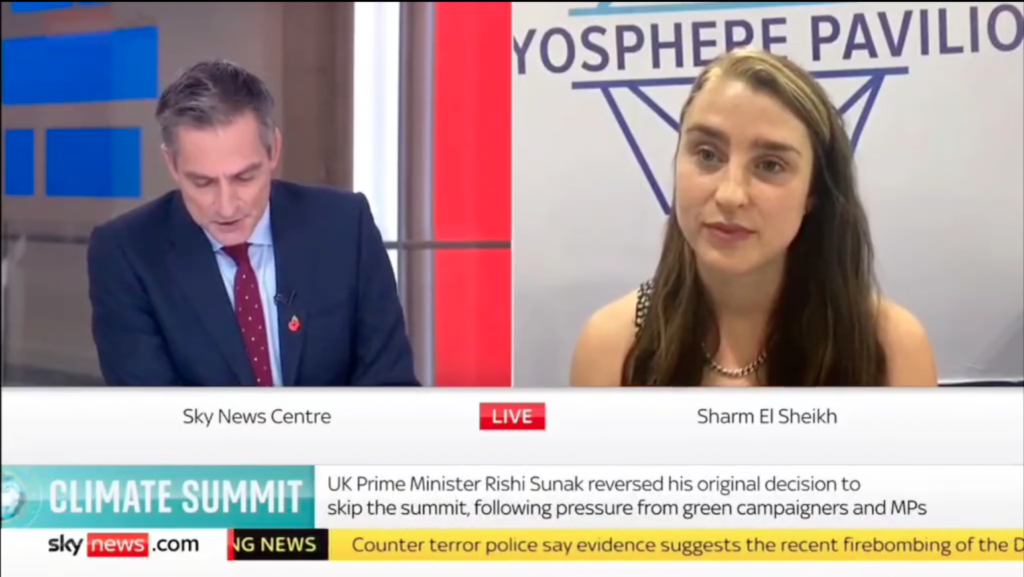 At an event hosted by the International Cryosphere Climate Initiative, Ella Gilbert from BAS presented her work in PolarRES on Antarctic climate and the importance of modelling climate processes. She emphasised the devastating climate impact consequences from the loss of the cryosphere. You can see Ella's feature on Sky News here, and hear about her experience first-hand from her YouTube video here.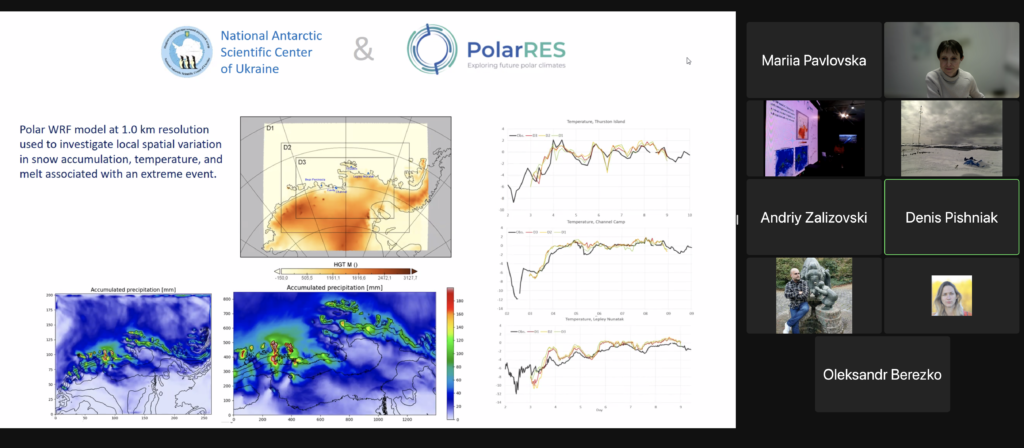 Our partners at NASC organised a panel discussion to create greater awareness and positivity for a better future for Ukrainian polar scientists. The panel discussion was moderated by Svitlana Krakovska and included presentations from Denys Pishniak, Anastasiia Chyhareva and Priscilla Mooney. They discussed the opportunities for climate modelling and OE communities, calling to join forces and close important knowledge gaps in the Polar Regions.
It was great to see several of our partners (and notably all women!) representing PolarRES research at an event as significant as COP27. We have so much pride in our partners' involvement at such an influential conference, however it is hard to ignore the shadow of inaction and lack of participation from policymakers that typically follows. While the future of our Earth is uncertain, and climate actions do not seem to be taken fast enough, we must not lose hope in a world that is left better than we found it. United by this hope, we can work towards a future for the next generation. With PolarRES, we aim to make a difference by filling the knowledge gaps on the interactions between the atmosphere, oceans, and sea ice in the Arctic and Antarctic in order to build more reliable polar climate models. With improved models, improved action can follow!