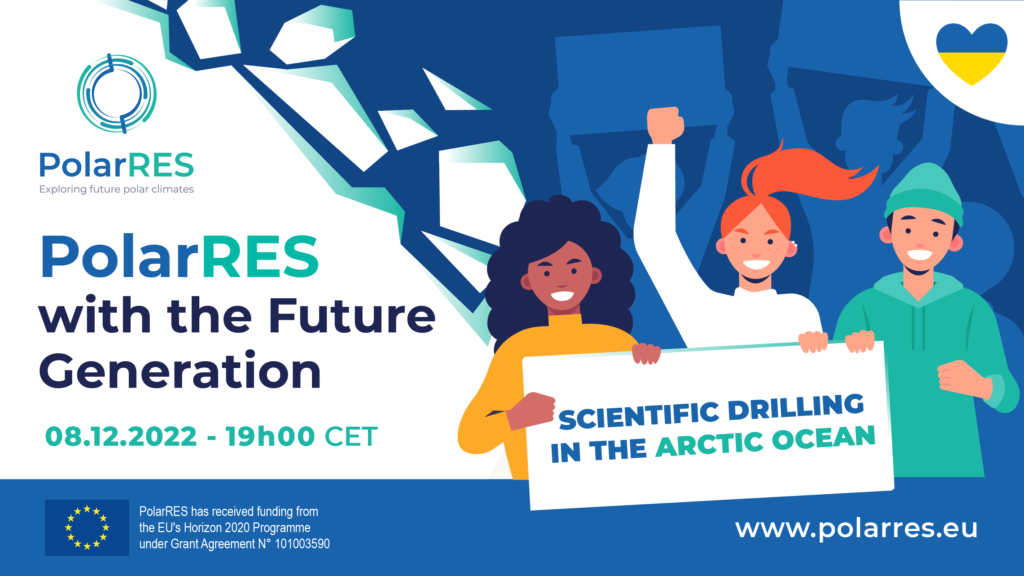 PolarRES will be hosting a series of webinars for our future generation. In support of Ukrainian youth, these webinars will teach young students (ages 14+) about the complexities of climate change and the physical processes which drive it. All students are welcome to join!
Our fourth session will question the scientific drilling in the Arctic Ocean and analyse how the past can be the key to the future. The session will be led by Juliana Borrelli.
The Arctic Ocean holds unique clues regarding the climatic evolution of our planet over geological time scales. Even so, the paleoceanographic and paleoclimatological history of this region remains poorly known.
In this seminar, we will explore what it means to drill in the Arctic Ocean, what are the logistical challenges associated with such an endeavor, and what we learnt by analyzing the Arctic marine sediments that were successfully retrieved in the past.
This session will be led by one of our very own researchers Kateryna Terletska in cooperation with the Junior Academy of Sciences of Ukraine (JASU).
In preparation for this seminar, please look at the activity "Window on Arctic Coring", by the Deep Earth Academy. Although it was prepared ~15 years ago, it still provides some interesting questions about what it means to drill in the Arctic Ocean and what we can learn from the samples collected so far. We will discuss some this activity questions together, as a group. 
Register below!